Concept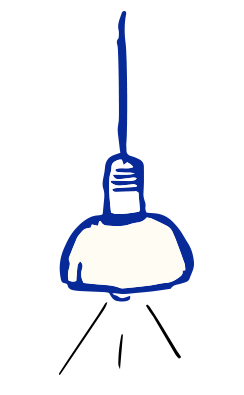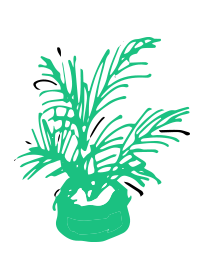 We wanted Casa Leya trattoria to be authentic. A vibrant place full of life and moments shared, where conviviality intertwines with indulgence. An Italian restaurant just like in Italy, family-style, where simplicity is the order of the day. In a warm setting, combining tradition and modernity, you can enjoy all the richness of Italian gastronomy.
"Our vision : to share Italian cuisine, served with passion"
A variety of recipes:
With our desire to offer you the best, the menu of "homemade" dishes is renewed each season. The recipes are imagined, researched, elaborated on all year round, in order to offer you an opportunity to discover new flavours… From Monday to Friday, the restaurant will offer you a varied dish of day for lunch, designed for you, in keeping with the best seasonal produce.
Selected products:
In the heart of Old Nice on the Cours Saleya, behind the famous Promenade des Anglais, come and enjoy a unique culinary experience based on products individually selected from Italy and also locally. Each ingredient will then be cooked by a chef who is passionate about his profession and served with care by a welcoming and dynamic team.
An original decoration:
The Casa Leya's key motto is sharing. Under a vaulted ceiling of clear bricks, you will find a cosier space upstairs, so that you can spend a peaceful and convivial moment. The architecture allows you to see the famous lemon tree of the trattoria, which creates a subdued atmosphere with its suspended light bulbs.
Two independent terraces: 
Outside, the famous flower market brings a most jovial atmosphere in the Old-Nice, which is known for its liveliness. It is therefore pleasant to find a terrace that can accommodate more than seventy people, creating a friendly and lively space.
A private lounge:
A "lounge" space has been designed to accommodate up to 15 people in a completely private space, for your events or your business meetings. Wifi, an overhead projector, or speakers will be at your disposal, in addition to a dynamic and welcoming serviceteam!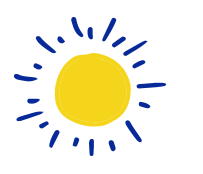 The Italian restaurant Casa Leya received the TripAdvisor's 'Certificate of Excellence' in 2019. In addition, it has been awarded a prize by the 'Réseau Entreprendre Côte d'Azur' and 'Initiative Nice Côte d'Azur'; we sincerely thank them for their support. We thank all our loyal and visiting customers.

La trattoria Casa Leya, nous l'avons voulue authentique. Un lieu de vie et de partage où convivialité rimerait avec gourmandise. Un restaurant italien comme là-bas, familial, où la simplicité serait au rendez-vous. Dans un cadre chaleureux mêlant tradition et modernité, c'est toute la richesse de la gastronomie italienne qui s'offre à vous.
Des produits sélectionnés :
En plein cœur du Vieux Nice sur le Cours Saleya, derrière la célèbre Promenade des Anglais, vivez une expérience culinaire unique à base de produits sélectionnés un à un, en Italie et localement. Chaque produit sera ensuite cuisiné par un chef guidé par l'amour de son métier et servi avec attention par une équipe souriante et dynamique.
Des recettes variées :
Dans l'envie de vous proposer le meilleur, la carte de plats « fait maison » est renouvelée chaque saison. Les recettes sont imaginées, recherchées, élaborées, tout au long de l'année afin de pouvoir vous offrir une occasion de découvrir des saveurs méconnues… Le restaurant vous proposera du lundi au vendredi un plat du jour varié, pensé pour vous, en fonction du temps et des saisons.
Une décoration originale :
Le Casa Leya a pour maître-mot le partage. Sous un plafond vouté de briques claires, vous pourrez retrouver à l'étage un espace plus cosy, afin de vous permettre de passer un moment paisible et convivial. L'architecture permet de voir dépasser le célèbre citronnier de la trattoria qui crée par ses ampoules suspendues une ambiance tamisée.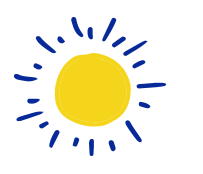 Deux terrasses indépendantes :
A l'extérieur, le célèbre marché aux fleurs amène une atmosphère des plus joviales dans le Vieux-Nice réputé pour être un lieu très vivant. Il est donc agréable de retrouver une terrasse permettant d'accueillir plus de soixante-dix personnes, créant de cette façon un espace amical et animé.
Un salon privé :
Un espace « salon » a été conçu afin d'accueillir jusqu'à 15 personnes dans un lieu pleinement privé, pour vos évènements ou vos réunions professionnelles. Wifi, rétroprojecteur, ou encore enceintes seront mis à votre disposition en plus d'un service dynamique et souriant !
Le restaurant italien Casa Leya a reçu l'Attestation d'Excellence de Tripadvisor en 2019. De plus, il a été primé par le Réseau Entreprendre Côte d'Azur et Initiative Nice, Côte d'Azur ; nous les remercions sincèrement pour leur confiance. Notre trattoria a reçu en 2019 l'Attestation d'Excellence de Tripadvisor ; pour cela, nous remercions tous nos clients fidèles ou de passage.